---

Headline: Sam Lenger joins Big River Marketing ~ Enter the Next Generation!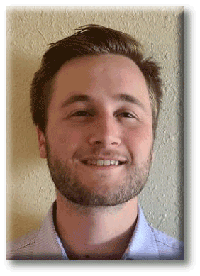 We are very excited to announce that Sam Lenger, son of co-founder Doug Lenger has joined Big River Marketing. Sam comes to Big River from Enterprise Leasing where he spent the last two years in their management training program. Sam is a graduate of Westminster College in Fulton Missouri where he majored in Marketing. Sam has spent his entire life around the promotional products industry, ironically his baby shower was held in the cafeteria of then Top 40 Supplier Hazel. He actually participated in his first distributor sales call at around the age of 7. He made many summer trips with Dad around the Midwestern territory making sales calls and attending industry events up until his life became too busy for dear ol' Dad.

Sam will be representing Big River Marketing in North Dakota, South Dakota, Nebraska, Kansas, Minnesota, Iowa, Wisconsin, Illinois, and Western Missouri. This is the territory previously managed by co-founder Gordon Blake.

Founders, Doug Lenger and Gordon Blake have spent over 30 years working together in the Promotional Products Industry and have left an indelible mark. Unfortunately, for family health reasons Gordon will be retiring. He will stay with us in limited capacity to aid in the training and orientation of Sam. Gordon has always been referred to as an Uncle to Sam and will provide valuable guidance to him. Gordon recently turned 69 and has worked within the Promotional Products Industry for over 38 years. We wish him well and trust that he will not be a stranger.

Doug commented, "This is all bittersweet, kind of an end of an era. Gordon and I have been together through thick and thin. It just won't be the same without him. I am incredibly excited to have my son join the company and bring a little youth to the mix. But at the same time, I will worry about and dearly miss my lifetime friend. We will however, move forward and continue to provide the highest level of representation and professionalism to our valued supplier and distributor partners!"

Please join us in welcoming Sam and congratulating Gordon!
---