Upcoming Shows & Events....
Big River Marketing takes part in many regional and traveling show venues, check back often for updates and additional information.

as you might expect, with the current Covid 19 Pandemic upcoming shows and events are a fluid situation to say the least. Below is the 2021 schedule we have been provided with that is current and up to date but remains fluid, and is subject to change.
---

TOM Shows
Detroit • April 22nd "New Date"
Show Hours  10am-2pm
NEW LOCATION:

 
EASTERN  MARKET
2934  Russell St.

, 

Detroit,  MI  48207
---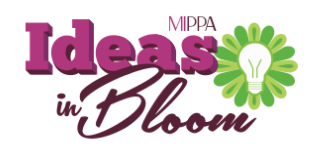 Thursday, May 20, 2021 - 10:00 AM - 2:00 PM
Frederik Meijer Gardens and Sculpture Park
1000 East Beltline NE, Grand Rapids, MI 49225
---
---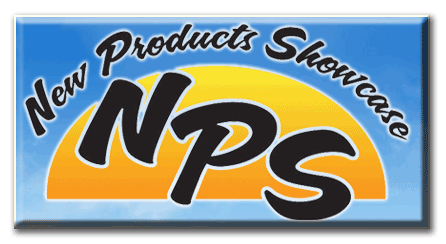 Date
Area
Location

Apr 12, 2021

Indianapolis - NPS

Ritz Charles Carmel


12156 N. Meridian Street • Carmel, IN 46032 • 317-846-9158
10-1pm EST
Map | Website | Marketing Flyer |

Apr 13, 2021

Cincinnati - NPS

Receptions Event Center


5975 Boymel Drive • Fairfield, OH 45014 • 513-860-4100
10-1pm EST
Map | Website | Marketing Flyer |

Apr 14, 2021

Columbus - NPS

Bridgewater Banquet & Conference Center


10561 Sawmill Parkway • Powell, OH 43065 • 614-734-9800
10-1pm EST
Map | Website | Marketing Flyer |

Apr 15, 2021

Cleveland - NPS

Holiday Inn Strongsville


15471 Royalton Road • Strongsville, OH 44136 • 440-238-8800
10-1pm EST
Map | Website | Marketing Flyer |

Apr 16, 2021

Detroit - NPS

Laurel Manor Banquet & Conference Center


39000 Schoolcraft Road • Livonia, MI 48150 • 734-462-0770
10-1pm EST
Map | Website | Marketing Flyer |

Apr 19, 2021

Madison - NPS

TBD


Madison, WI
10-1pm


Apr 20, 2021

Green Bay - NPS

Tundra Lodge Conference Center


865 Lombardi Ave • Green Bay, WI 54304 • 920-405-8700
10-1pm
Map | Website | Marketing Flyer |

Apr 21, 2021

Milwaukee - NPS

Crowne Plaza Milwaukee Airport


6401 S. 13th Street • Milwaukee, WI 53221 • 414-764-5300
10-1pm
Map | Website | Marketing Flyer |

Aug 23, 2021

Madison - PAPX

Alliant Energy Center


1919 Alliant Energy Center Way • Madison, WI 53713 • 608-267-3976
10-1pm
Map | Website | Marketing Flyer |

Aug 24, 2021

Green Bay - PAPX

Tundra Lodge Conference Center


865 Lombardi Avenue • Green Bay, WI 54304 • 877-886-3725
10-1pm
Map | Website | Marketing Flyer |

Aug 25, 2021

Milwaukee - PAPX

Crowne Plaza Milwaukee Airport


6401 S. 13th Street • Milwaukee, WI 53221 • 414-764-5300
10-1pm
Map | Website | Marketing Flyer |

Aug 26, 2021

Chicago West - PAPX

Abbington Distinctive Banquets


3 S. 002 IL Route 53 & Butterfield • Glen Ellyn, IL 60137 • 630-942-8600
10-1pm
Map | Website | Marketing Flyer |

Aug 27, 2021

Chicago North - PAPX

TBD


Chicago, IL
10-1pm


Aug 30, 2021

St. Louis - PAPX

Orlando's Garden Banquet Center


2050 Dorsett Village Plaza • Maryland Heights, MO 63043 • 314-453-9000
10-1pm
Map | Website | Marketing Flyer |

Aug 31, 2021

Springfield - PAPX

University Plaza Hotel & Conference Center


333 S. John Q. Hammons Parkway • Springfield, MO 65806 • 417-864-7333
10-1pm
Map | Website | Marketing Flyer |

Sep 1, 2021

Wichita - PAPX

Holiday Inn East I-35


549 S. Rock Road • Wichita, KS 67207 • 316-686-7131
10-1pm
Map | Website | Marketing Flyer |

Sep 2, 2021

Kansas City - PAPX

Overland Park Convention Center


6000 College Blvd • Overland Park, KS 66211 • 913-339-3000
10-1pm
Map | Website | Marketing Flyer |

Sep 13, 2021

Detroit - PAPX

TBD


Detroit, MI
10-1pm EST


Sep 14, 2021

Cleveland - PAPX

Holiday Inn Strongsville


15471 Royalton Road • Strongsville, OH 44136 • 440-238-8800
10-1pm EST
Map | Website | Marketing Flyer |

Sep 15, 2021

Columbus - PAPX

Bridgewater Banquet & Conference Center


10561 Sawmill Parkway • Powell, OH 43065 • 614-734-9800
10-1pm EST
Map | Website | Marketing Flyer |

Sep 16, 2021

Cincinnati - PAPX

Receptions Event Center


5975 Boymel Drive • Fairfield, OH 45014 • 513-860-4100
10-1pm EST
Map | Website | Marketing Flyer |

Sep 17, 2021

Indianapolis - PAPX

Ritz Charles Carmel


12156 North Meridian Street • Carmel, IN 46032 • 317-575-2253
10-1pm EST
Map | Website | Marketing Flyer |

Sep 27, 2021

Minneapolis - PAPX

Earle Brown Heritage Center


6155 Earle Brown Drive • Brooklyn Center, MN 55430 • 763-569-6300
9-1pm (Yes, starts at 9am :)
Map | Website | Marketing Flyer |

Sep 28, 2021

Fargo - PAPX

Courtyard Marriott


1080 28th Avenue South • Moorhead, MN 56560 • 218-284-5023
10-1pm
Map | Website | Marketing Flyer |

Sep 29, 2021

Sioux Falls - PAPX

Best Western Plus Ramkota Hotel & Conference Center


3200 W. Maple Street • Sioux Falls, SD 57107 • 605-336-0650
10-1pm
Map | Website | Marketing Flyer |

Sep 30, 2021

Omaha - PAPX

Embassy Suites By Hilton La Vista Hotel & Conference Center


12520 Westport Pkwy • La Vista, NE 68128 • 402-331-7400
10-1pm
Map | Website | Marketing Flyer |

Oct 1, 2021

Des Moines - PAPX

TBD


Des Moines, IA
10-1pm


Oct 18, 2021

St. Cloud - PAPX

Holiday Inn & Suites


75 S. 37th Avenue • St. Cloud, MN 56301 • 320-253-9000
10-1pm
Map | Website | Marketing Flyer |

Oct 19, 2021

Alexandria - ASB EXCLUSIVE

Arrowwood Resort & Conference Center


2100 Arrowwood Lane NW • Alexandria, MN 56308 • 320-762-1124
9-10am ASB Staff only. 10-1pm ASB Customers only.
Map | Website |

Oct 20, 2021

Bismarck - PAPX

Baymont Inn & Suites Mandan


2611 Old Red Trail • Mandan, ND 58554 • 701-663-7401
10-1pm
Map | Website | Marketing Flyer |

Oct 21, 2021

Rapid City - PAPX

Holiday Inn Rapid City Rushmore Plaza


505 North Fifth Street • Rapid City, SD 57701 • 605-348-4000
9-12pm (noon)
Map | Website | Marketing Flyer |
---