---

Big River Marketing is 20 year old. Back in 2003 founders, Doug Lenger and Gordon Blake had thier fill of corporate life and quit thier jobs. After many years working for some of the industries top supplier companies they decided to finally venture out on thier own. So off to the first PPAI Expo in Las Vegas they went, with just 20 business cards printed out of an old HP Inkjet printer. By the end of that first Expo they had 9 lines and it was off to the races. Yes, those early years were lean but with hard work and perserverance they prevailed. Big River Marketing is now regarded as one of the top Independent Sales Representation organizations in the Midwest territory.
---

Big River Marketing is pleased to announce that we will now be representing Fiberlok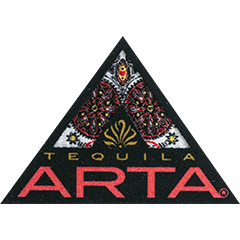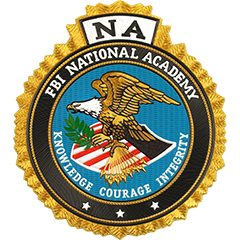 ---

Big River Marketing is pleased to announce that we will now be representing Pro Towels
Pro Towels is the largest towel supplier to the promotional product industry. We offer in house screen printing and embroidery services to support a broad product line of beach, golf, and sport towels. Additionally we carry bathrobes, blankets, and other beach accessories to complement our towel line.
Pro Towels upholds superior product quality standards, award winning decoration and delivery of your order, exceptional international manufacturing capabilities, domestic manufacturing capabilities, innovative products and solutions in the towel category.
Our mission is to become your business partner and provide you with the solutions to best fit your promotional needs. With our expertise and award winning customer service department, we will track your order from beginning to end so that you are sure to get the absolute best finished product.
Member of: asi/79750 | ppai/112755 | sage/52093 | upic/protowel

We abide by the PPAI Code of Conduct.
---

Big River Marketing is pleased to announce that we will now be representing Travel Diary.
In Travel Diary, we manufacture custom promotional notebooks of high quality and design.
Oriented to the needs of our customers, offering high quality products with maximum customization that involve, flexibility in production, novel/new customization alternatives and really amazing manufacturing speed.
---

Headline: Sam Lenger joins Big River Marketing ~ Enter the Next Generation!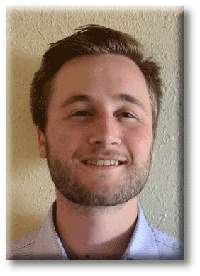 We are very excited to announce that Sam Lenger, son of co-founder Doug Lenger has joined Big River Marketing. Sam comes to Big River from Enterprise Leasing where he spent the last two years in their management training program. Sam is a graduate of Westminster College in Fulton Missouri where he majored in Marketing. Sam has spent his entire life around the promotional products industry, ironically his baby shower was held in the cafeteria of then Top 40 Supplier Hazel. He actually participated in his first distributor sales call at around the age of 7. He made many summer trips with Dad around the Midwestern territory making sales calls and attending industry events up until his life became too busy for dear ol' Dad.

Sam will be representing Big River Marketing in North Dakota, South Dakota, Nebraska, Kansas, Minnesota, Iowa, Wisconsin, Illinois, and Western Missouri. This is the territory previously managed by co-founder Gordon Blake.

Founders, Doug Lenger and Gordon Blake have spent over 30 years working together in the Promotional Products Industry and have left an indelible mark. Unfortunately, for family health reasons Gordon will be retiring. He will stay with us in limited capacity to aid in the training and orientation of Sam. Gordon has always been referred to as an Uncle to Sam and will provide valuable guidance to him. Gordon recently turned 69 and has worked within the Promotional Products Industry for over 38 years. We wish him well and trust that he will not be a stranger.

Doug commented, "This is all bittersweet, kind of an end of an era. Gordon and I have been together through thick and thin. It just won't be the same without him. I am incredibly excited to have my son join the company and bring a little youth to the mix. But at the same time, I will worry about and dearly miss my lifetime friend. We will however, move forward and continue to provide the highest level of representation and professionalism to our valued supplier and distributor partners!"

Please join us in welcoming Sam and congratulating Gordon!

---
Check out the new Big River Marketing Trailer
it is smaller and lighter, less wind resistance, so we get much better gas mileage
fewer stops at the truck stops!
This is our new "Green" "Eco Friendly" initiative
Big River Marketing is making as smaller carbon footprint!
---
Check out the NEW Big River YouTube Channel
Big River Marketing is pleased to present our NEW YouTube Channel. We will continue to add content to this channel on a regular basis. Currently we have four (4) Dr Promo videos on the Channel ... take a second to check them out.
---
Check out the New Big River Fleet
Two identical Dodge Ram C/V purpose built cargo vans to maximize out efficiency while traveling throughout the midwest territory. They feature custom built literature cabinets and custom fabricated reinforced tie down points. The rear compartment has a flat loading floor with all rear seats deleted. Custom printed vehicle magnets were provided by Ads-On-Magnets.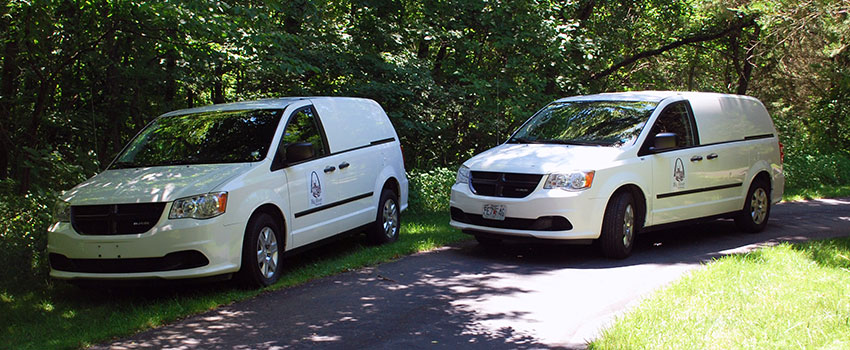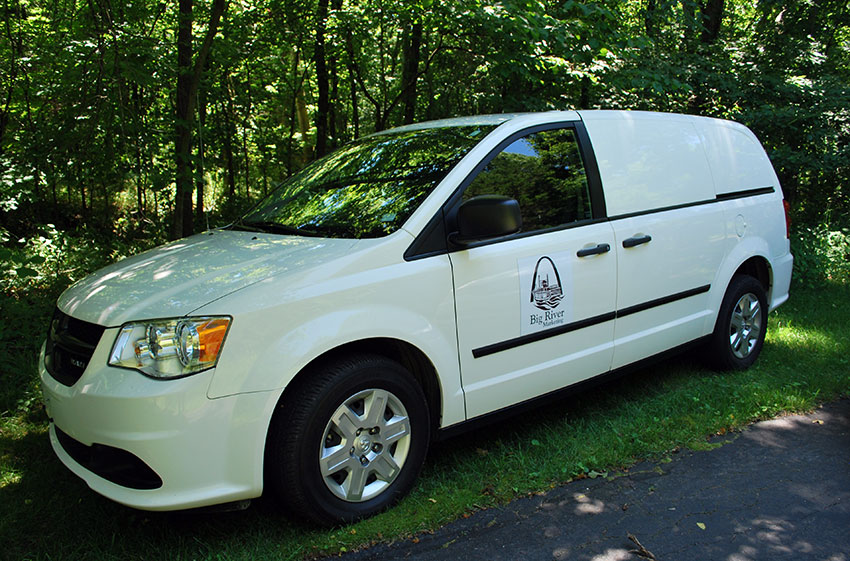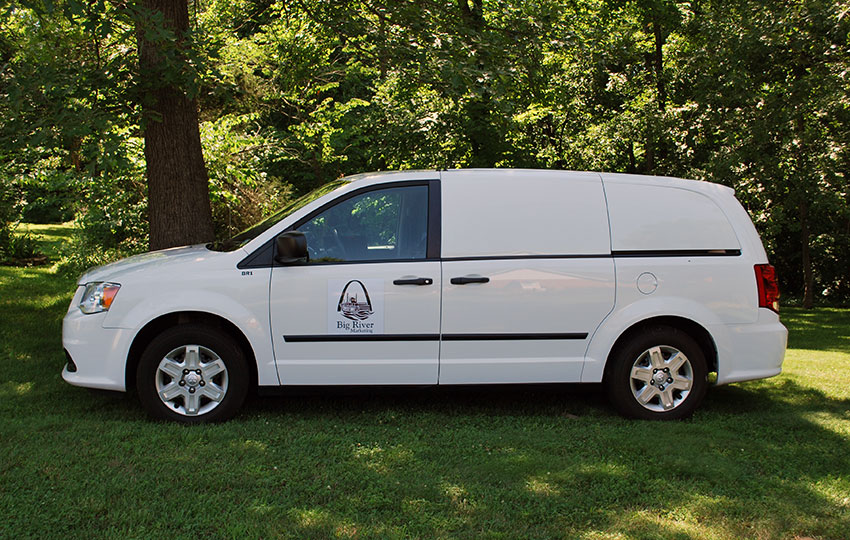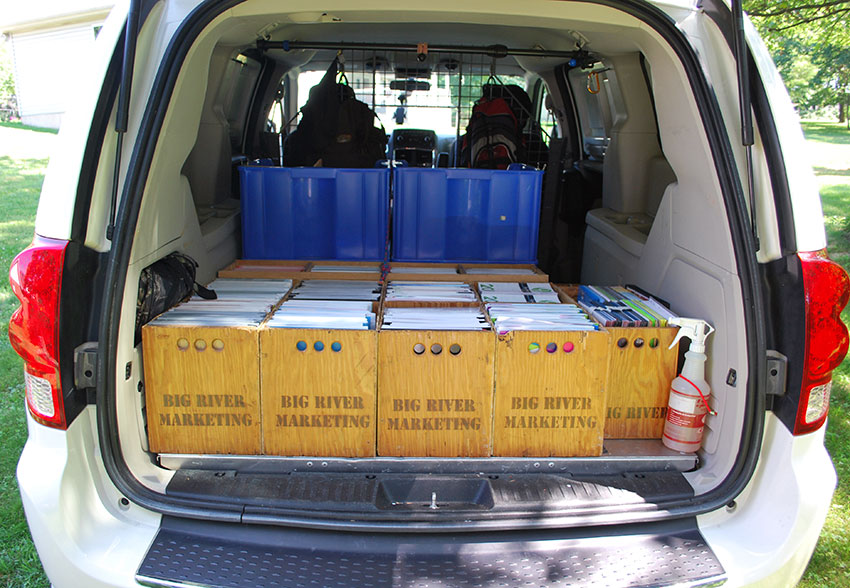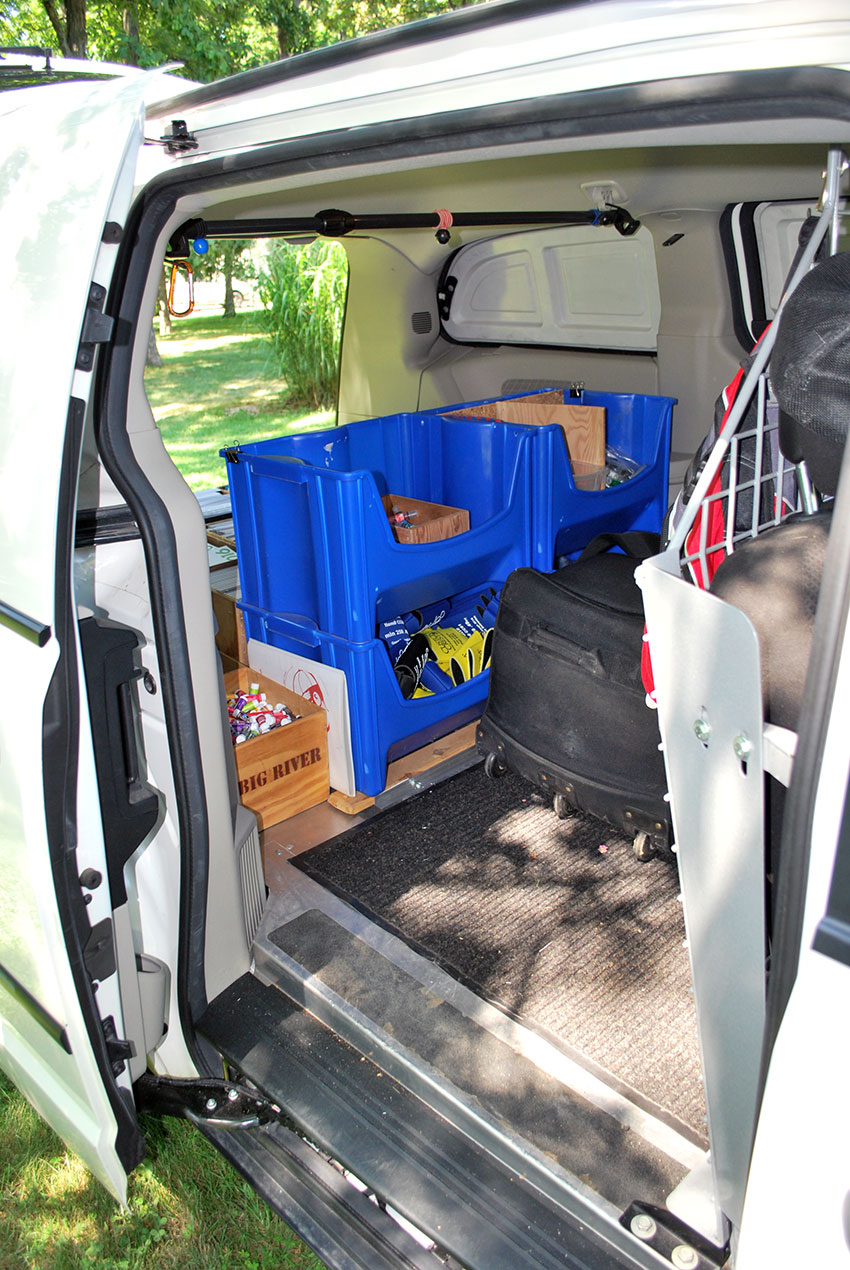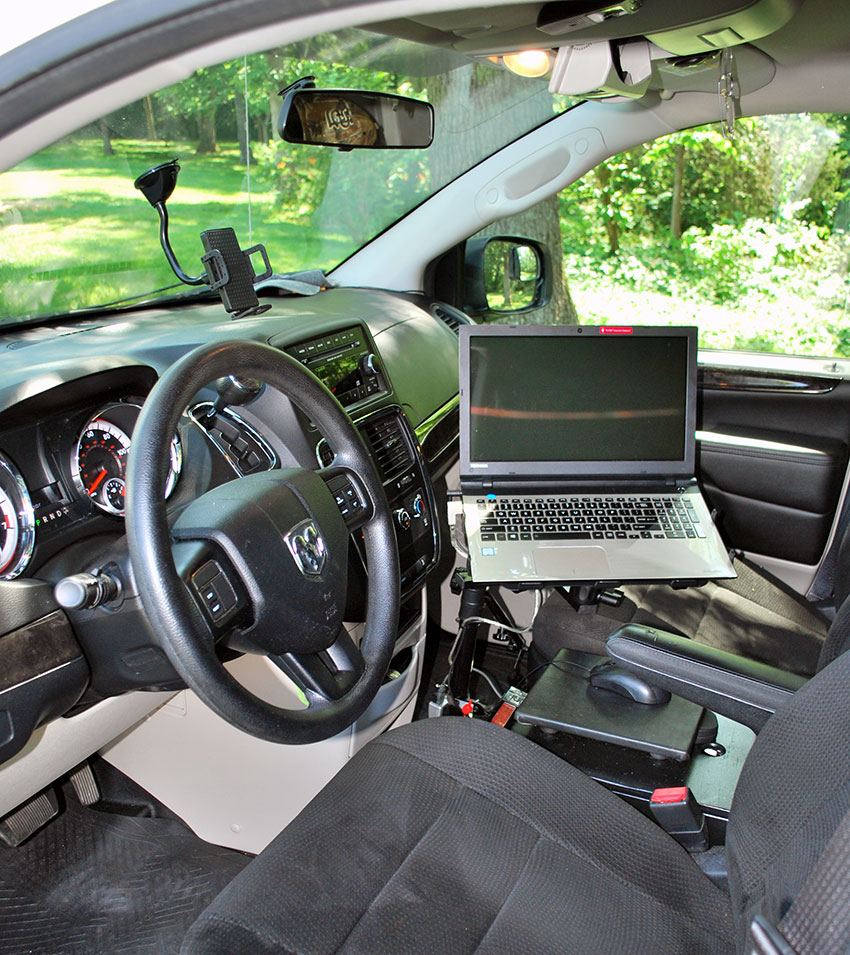 ---